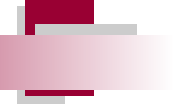 What is a Virtual Assistant?

In a conventional office, most businesses have Administrative Assistants, Secretaries, and/or Clerical workers. With the advent of the Internet, comes a departure from these traditional inner office roles—enter the Virtual Assistant.

A Virtual Assistant works from their own office, using their own equipment, and provides many services to businesses, executives, or anyone who needs help with projects. Project assignments are usually communicated in a variety of ways. For example; through e-mail, phone, fax, manual pick-up and delivery, or mail. Information can be exchanged easily between client and Virtual Assistant.

A Virtual Assistant, in most cases, is capable of handling any task that your traditional office staff handles.


Could you benefit from using a
Virtual Assistant?

The answer is yes if you are:

A Small Business
You can concentrate on running your business while your "virtual assistant" takes care of your mail, answers correspondence, generates brochures for your business, mails form letters, and the list goes on…….

An Organization or Club
You can take advantage of services such as event planning, creation and distribution of brochures, newsletters...let your "virtual assistant" take care of these things for you!
A Large Business or Corporation
If your have more work than your current office staff can handle, why hire another person for your office? A "virtual assistant" can provide support to your office staff by completing many projects where there is an overflow. An added bonus: no personnel charges such as taxes, benefits, etc. You only pay per hour, per job, or a retainer fee--whichever is best for you.
Click on the "Services Offered" button in the left navigation panel to see a list of services we can provide to you!
Real Estate Agents and Brokers
Take your business to the next level...concentrate on listing and selling homes while your
Certified Real Estate
Virtual Assistant
handles the listing/marketing coordination tasks and your lead management.
For a list of services a
Real Estate Virtual Assistant
can take care of for you,
just sumbit your request!
Click Here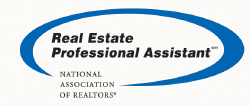 ID#2815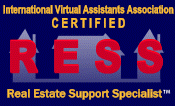 Verification #03-11-00126
Testimonials
"Peace of mind...I have lots of it since I hired Helen to handle the coordination and online marketing of my real estate listings. She is thorough, knowledgeable and timely in setting up and posting everything to the web. My clients are impressed with our professional approach and how consistently Helen communicates with them initially and keeps them informed of all marketing efforts during the listing period. Helen is the best!"
Anne Marie Peacock
Agent/Salesperson
RE/MAX Crossroads
www.annemariepeacock.com




Phone: 706-648-3656

Email: helensmith@getvirtualassistant.com